Tailor-made tours in India
Tailor-made tours in India, India continue to amaze and infuriate, inspire and dismay its visitors. A country full of paradoxes and contrasts to make anyone trying to understand it crazy, the best way to enjoy your holiday in India is simply to open your heart and enjoy what is surely the greatest show on earth.
Tailor-made tours in India
We offer private tours in India with 100% tailored India itineraries and tailor-made experiences. With years of experience in the Indian travel industry, we are always able to offer a memorable India based on your needs and your budget. We know the destinations we have chosen.
We draw on knowledge, know-how, and awareness to provide a rich and stimulating cultural experience. We offer the highest standards of personal service that the most demanding travelers expect and demand. Together with our team of experienced managers and travel specialists in India,
We design customized adventures, incorporating the most suitable accommodation and the most competent local guides. This is where our experience and expertise comes to the fore. We have explored and inspected, tried, and tested, traveled for difficult miles so it is not necessary!
 Our tailor-made tours in India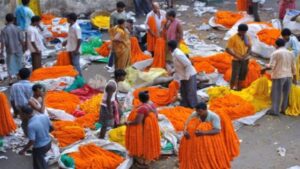 The land that undoubtedly has its way of life; the land that showcases the glittering part of natural beauty, majestic culture, ancient heritage, and great wildlife; India invites everyone for a fantastic classic tour in its variant location for various purposes and for different reasons of celebration.
As Osho said: "India is not just a geography or a story. It is not just a nation, a country, a simple piece of land. It is something more: it is a metaphor, a poem, something invisible but very much
The difference we make through our customized tours
As a small company specializing in travel to boutiques based in India, we are very far from the usual anonymous travel desks or formal guides. In fact, the ethics of Portami in India is to plan every vacation as if it were for a family friend. The focus is on excellent personal advice and attention to detail.
The emphasis is on offering our guests the chance to experience India at its best – with style, safety, originality, and convenience.
 We offer 100% customizable tours
All our private tours in India are 100% customizable according to individual needs and budgets. Please let us know for the same, at any time during your travel planning.
We can work on the various ideas of the tour as mentioned in our suggested itineraries with modifications according to your needs, or we can build a completely new itinerary based on your specific needs. You can start with a look at our private tours in India. Or simply let us prepare a customized tour for you in India for free.
What our guest say about us
Below are some reviews are given by our guests who booked some tours with us and not just once but many of our clients book their tours with Ciao India tours as they trust our services and they know that they are in safe hands. 
Alessandra Amadei says
This time too, the second, the trip was perfectly organized. By proposing itineraries also outside the conventional routes, and at the same time paying a lot of attention to our needs, Ciao India Tours has made for us, with professionalism and friendship, a real tailor-made trip.
Moreover, not only during the organization but also during the stay, assistance and 24-hour availability were total. Maneesh and Amit put passion into their work and this makes the difference.
Our Guest Elena de Rosa review 
I made my first trip to India relying on the skills of Maneesh from the Ciao India Tours agency for organizing my entire tour. It was one of the best trips I made, I was afraid as I traveled alone with my daughter … instead, everything was perfect. Since the arrival, Om, our first guide was waiting for us at the airport.
Outside Sunder, who I elected as the best driver of my travels, he welcomed us with seriousness and professionalism. The booked Hotels are excellent results with qualified staff. Om our guide is a lovely man with a beautiful family that we got to know. Almost at the end of our tour, we met and appreciated Amit, a handsome Indian boy, educated and prepared to answer my many questions.
I regretted not knowing personally Maneesh, but for this, there is no problem I will definitely come back to see these "three musketeers" that I had the honor and pleasure of meeting and … D'Artagthe cities visited beautiful, the explanation / Maneesh hahaha. The trip was pleasant, s during the complete tours, Thank you all, I carry you in my heart, I recommend to all those who want to visit this wonderful country to contact the agency.
Review of our guest Roberto Zallio 
For us, this was the second trip we take with them. Last year we did the Golden Triangle Delhi, Agra, Jaipur,.The Mystical and Incredible Varanasi, and the unforgettable magic Ladakh where we left a bit of heart, with the Nubra valley, the Buddhist monasteries and retracing the Silk Road.
This year we have just returned from India, we have chosen them again ….. a 22-day journey started together with them walking through the markets of Delhi (for a tourist hard to find) buying spices and delicacies. Then by train to Amritsar with the unforgettable Golden Temple, the changing of the guard on the border with Pakistan.
The itinerary continued towards Kashmir in Srinagar on the Dal Lake … a magnificent accommodation on a House Boat. The lake is really very beautiful the market floats at dawn ….. and in the evening with a fairytale atmosphere, silent moving by boat in a sea of lines.
Then the very colorful Calcutta, not only the home of Saint Mother Teresa ….. but the flower market, walk across one of the longest suspension bridges in the world, venture out with their magnificent guide to potters' quarters … .and surrounded by locals happy to take dozens and dozens of photos with us.
Then the beautiful Kerala Fort Kochi with Chinese nets, eating fish on the beach in the evening, walking among the plantations of you (pity the persistent rain) sailing to Alleppy, and sleeping on the boat. Finally Mumbai ….. must not look with eyes but live it with the heart …. beautiful experience made to walk in what they call slums (the largest in Asia) ….. we think the richer than splendid humanity. The only advice I can give ….. trust them
Conclusion
Most of our clients book with because of word of mouth and are recommended by our old clients, so if you have plans to visit India feel free to write to us and get a free quote and itinerary our tour experts are also ready to help you to build your customized tour in India. Book with us your tailor-made tours in India and be assured of high-quality services and get ready for the best of India.