What to see in Delhi
What to see in Delhi – Delhi, the capital of India, has a rich history. The city is dotted with enchanting mosques, fortresses, and monuments left by the Mughal rulers who once occupied the city. The contrast between the old disconnected Delhi and the well-planned New Delhi is immense and it is interesting to spend time exploring both. If you need a little relaxation, head to one of Delhi's lush landscaped gardens.
Here is a list of the main attractions and places to visit in Delhi. The beauty is that many of them are free! (And can be easily reached by the Hop On Hop Off bus in Delhi). Or, take one or more of these famous Delhi tours.
Places to visit in Delhi – The Red Fort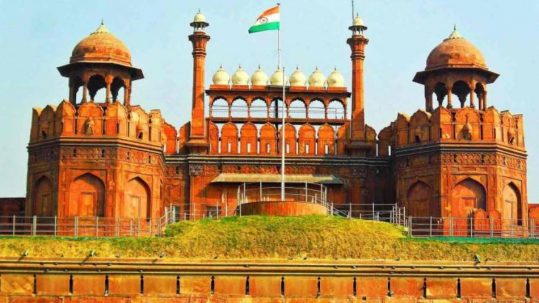 Delhi's most famous monument, the Red Fort, is not only a powerful reminder of India's Mughal era but also a symbol of India's struggle for freedom. It was built by the fifth Mughal emperor Shah Jahan when he decided to move his capital there from Agra in 1638. The turbulent history of the fort includes the capture by the Sikhs and the English. To bring your imagination back to the ancient era, every evening there is a show of sounds and lights in the history of the fort of an hour.
Location: opposite Chandni Chowk, in ancient Delhi.
Entrance fee: foreigners, 500 rupees. Indians, 35 rupees.
Opening hours: 9:30 am to 4:30 pm, as well as light shows in the evening. Closed on Mondays
Top places to visit in Delhi, Jama Masjid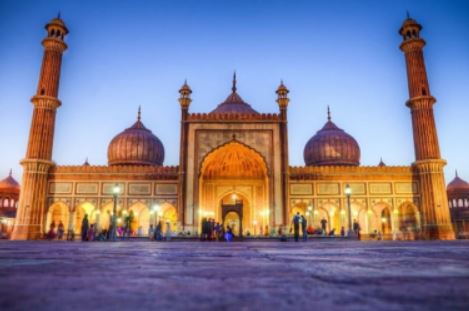 What to see in Delhi Jama Masjid is another wonderful treasure of the Old City and is one of the largest mosques in India. His courtyard can hold incredible 25,000 devotees. The mosque took 12 years to build and was completed in 1656. A strenuous climb to the top of its southern tower will reward you with a breathtaking view (albeit obscured by metal safety grids) through the roofs of Delhi. Make sure you dress appropriately when you visit the mosque or you will not be allowed to enter. This means covering the head, legs, and shoulders. Clothing is available there.
Location: opposite Chandni Chowk, in ancient Delhi. Near the red fort.
A place included in most tour packages, Chandni Chowk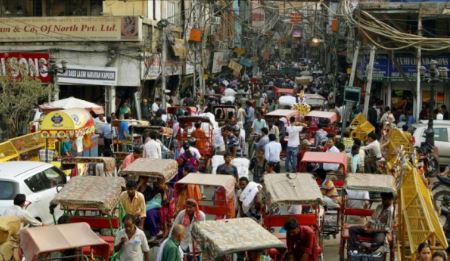 Chandni Chowk, the main street of old Delhi, is a shocking contrast to the wide and orderly streets of New Delhi. Cars, bicycle rickshaws, hand-drawn carts, pedestrians, and animals compete for space. It is chaotic, dilapidated and congested, but also completely captivating. Being one of the oldest and busiest markets in India, its winding streets are full of cheap jewelry, textiles, and electronics. For the more adventurous, Chandni Chowk is an excellent place to sample Delhi's street food. The renowned Karim Hotel, a restaurant establishment in Delhi, is also located there.
Location: Old Delhi, near the Red Fort and Jama Masjid.
Top tourist places in Delhi,  Akshardham

A relatively new attraction, this huge temple complex was built by the spiritual organization BAPS Swaminarayan Sanstha and opened in 2005. It is dedicated to the exhibition of Indian culture. In addition to the striking architecture of the pink stone and the white marble sanctuary, the complex includes a vast garden, sculptures, and boat trips. Allow yourself plenty of time to explore it thoroughly – at least half a day. Note that mobile phones and cameras are not allowed inside.
Location: National Highway 24, near Noida Mor, New Delhi.
Registration fee: free. However, tickets are required to view the exhibits.
Opening hours: 9.30 am to 6.30 pm (last entry). Closed on Mondays
What to see in Delhi – Humayun's Tomb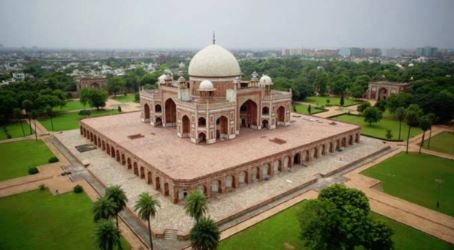 If you think that Humayun's tomb looks a little like Agra's Taj Mahal, it is because it was the inspiration for the creation of the Taj Mahal. The tomb was built in 1570 and houses the body of the second Mughal emperor, Humayun. He was the first of this type of Mughal architecture to be built in India, and the Mughal rulers followed him with a long period of construction throughout the country. The tomb is part of a larger complex located among beautiful gardens.
Location: Nizamuddin East, New Delhi. Close to Nizamuddin train station, off the Mathura Road.
Entrance fee: foreigners, $ 5 US Indians, 10 rupees. Free for children under 15 years.
Opening hours: from dawn to dusk, every day. It is best seen in the golden light of the late afternoon.
What to see in Delhi – Lodhi Gardens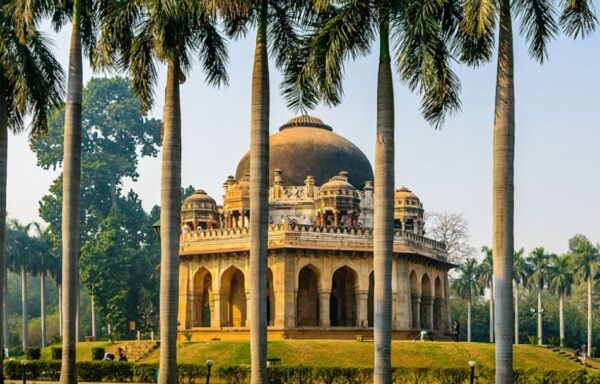 Lodhi Gardens offers a serene retreat from city life and is the right place if you feel tired and exhausted. The vast gardens were built by the British in 1936 around the tombs of the rulers of the fifteenth and sixteenth centuries. Joggers, yoga practitioners, and young couples all enjoy this park.
Location: Lodhi Road, not far from Humayun's tomb.
Registration fee: free.
Opening hours: every day from dawn until 20:00, but Sunday is particularly busy.
What to see in Delhi – Qutab Minar
Qutab Minar, the tallest brick minaret in the world, is an incredible example of early Indo-Islamic architecture. It was built in 1193, but the reason remains a mystery. Some believe it was done to mean victory and the beginning of Muslim rule in India, while others claim that it was used to call the faithful to prayer. The tower has five distinct stories and is covered with intricate carvings and verses from the sacred Koran. There are also numerous other historical monuments on the site.
Location: Mehrauli, south Delhi.
Entrance fee: foreigners, 500 rupees. Indians, 30 rupees. Free for children under 15 years.
Opening hours: from dawn to dusk, every day.
What to see in Delhi – Raj Ghat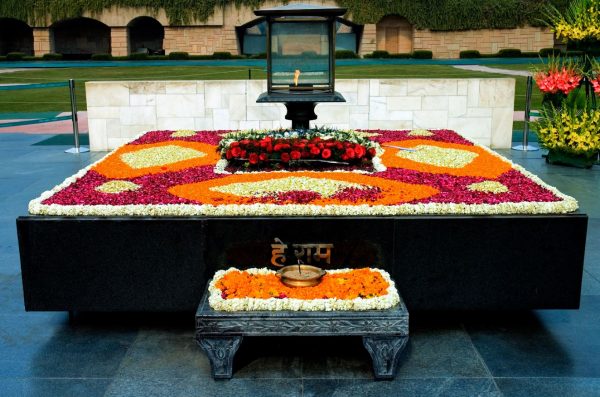 A visit to Gandhi Smriti will show you the exact point where Mahatma Gandhi, affectionately called Father of the Nation, was assassinated on January 30, 1948. He lived at home for 144 days until his death. The room in which he slept, maintained exactly the way he had left it, and the prayer ground in which he held a mass congregation every evening are both open to the public. Many photos, sculptures, paintings and inscriptions are also exhibited. You can also visit his memorial to Raj Ghat.
Location: 5 Tees Marg Marg, in the center of New Delhi.
Registration fee: free.
Opening hours: 10 am to 5 pm Closed on Mondays
Gateway of India

The majestic arch of India Gate in the center of New Delhi is a war memorial, built in memory of Indian soldiers who lost their lives fighting for the British army in the First World War. At night it lights up warmly in the spotlight, and the gardens that line its boulevard are a popular place to enjoy a warm summer evening. There is also a fun park for children which is ideal for children.
Location: Rajpath, near Connaught Place, New Delhi.
Registration fee: free. Opening hours: always open.
Lotus temple
The Bahai Temple is commonly called the Lotus Temple, since it is shaped like a lotus flower. It is especially beautiful at night when it is attractively lit. Made of concrete covered with white marble, the temple belongs to the Bahai faith, which proclaims the unity of all people and religions. Everyone is welcome there.
Location: near Nehru Place, south of Delhi.
Registration fee: free.
Opening hours: 9:00 am to 5:30 pm Closed on Mondays