Travel to Kashmir
Travel to Kashmir – Dal Lake and the Mughal gardens in Srinagar accentuate Kashmir tourism. There may not be a paradise or a land of milk and honey, but there is the Kashmir Valley, which attracts travelers from all over the world. Shikara drifting on sparkling lakes on a summer evening, the liveliness of the Mughal gardens in the spring, enjoying the snow on a winter day and picking apples on an autumn afternoon are some of the ways to put a state of ecstasy on your face.
Travel to Kashmir – History of Kashmir

Travel to KashmirLimited from Punjab and Himachal Pradesh to the south, Afghanistan to the northwest and Pakistan to the west; Kashmir is located in the northwestern region of India. From the partition of the Indian continent in 1947, since this region has become the subject of controversy between the two nations, India and Pakistan, its southern and south-eastern part constitutes a state of India. And, according to the 1972 agreement, the administered parts of the two nations are divided by a "control line".
Kashmir culture
Filled with a rich and varied culture, the lifestyle of the people of Kashmir is mainly influenced by literature, dance, music, food and festivals that are celebrated there. With exposure to solidarity during periods of independence, Kashmir locals have become part of the new literature and learning. Blessed with glacial mountains, crystal clear waters, pine forests, chinar and pine groves, the Kashmir region has long since been detached from the whole country. However, now people of different races live, making it a pot-pourri of different cultures.
Travel to Kashmir – Honeymoon in Kashmir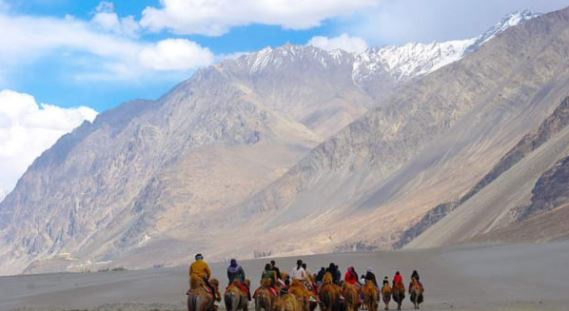 Unmistakable romanticism, resplendent nature, breathtaking views and surreal settings of the region make it one of the best honeymoon travel destinations. Boasting tranquility and panoramic views, Pahalgam's seductive beauty is beyond words. While Gulmarg, another glittering city of Kashmir, offers some romantic backdrops full of green meadows and snow-capped mountains.
Whether you're trekking with nomads or expatriates in Pir Panjals; love the honeymoon in the Sonamarg meadows; enjoying the view of snow-covered glaciers on pony rides at Pahalgam; skiing in Gulmarg on fresh snow; make an arduous pilgrimage to bow before your creator; just admiring the serenity of the lake Dal in the arms of your lover; Kashmir never disappoints you.
Travel to Kashmir – Attractions in Kashmir
The tourist sites of Jammu and Kashmir include an unimaginable beauty. While you have walked through the narrow markets of Srinagar, made the bumpy – or somewhat frightening – runs along the Jhelum or Chenab, you cannot leave Kashmir behind. The state of absolute bliss, being here and having lived here, stays with you wherever you go.
Begin an enticing journey to the crown of India with a visit to Srinagar. And, while you enjoy the tour of Shikara as you sail through the snow-capped mountains and the sparkling waters of Lake Dal. While a visit to Leh introduces you not only with its strange beauty but also with the adventure. Grab the chance to satiate an adrenaline junkie in yourself and take part in hiking, mountain biking and many other activities. However, if you want to have fun skiing, Gulmarg is one of the best destinations to climb. In addition to this, a tour of Sonmarg, Pahalgam, Doda and many other gems of the region are meant to make your trip memorable.
The casual traveler may not realize at the first visit, but Kashmir is like a jewel with a thousand facets. The more you look at it, the more beautiful it becomes. The Jammu region has many Hindu temples, local museums and historical monuments, while Kashmir is entirely dedicated to being outdoors. The roads in summer are animated and animated by local guides and vendors, while snowfalls in winter provide a necessary boost to Kashmir tourism and the region's economy.
Travel to Kashmir – Things to do in Kashmir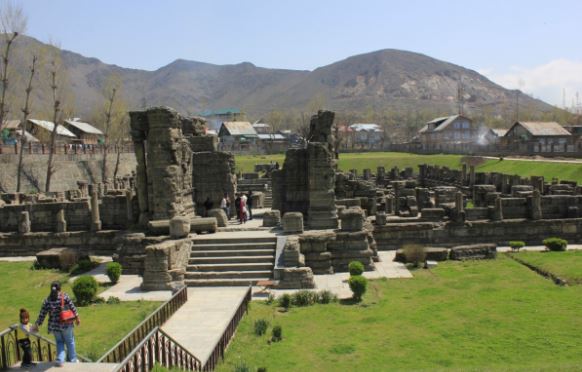 Blessed with fascinating landscapes, Paradise on Earth offers a generosity of offers for all types of travelers, be they adventure enthusiasts, nature lovers or connoisseurs. Taking care of one of the best lists of things to do, the crown of India really knows how to win the hearts of its visitors.
While enjoying a stay in Kashmir, take a shikara ride on Lake Dal and enjoy the fascinating surroundings. And for the panoramic views, you can hop on a gondola ride. While, a tour to Magnetic Hill is definitely meant to offer its visitors magical views. People can also trek in Lake Chadar and take the opportunity to enjoy a stay in a wooden houseboat.
Travel to Kashmir – Festival of Kashmir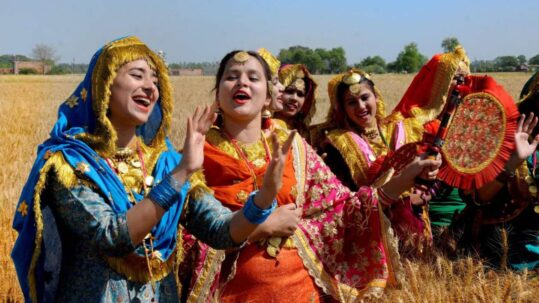 While the main attractions and activities offer an exhilarating experience to visitors to Kashmir, this earthly paradise also allows people to enjoy many festivals that also add a bunch of memories to their journey. Living in people of many cultures, here you can enjoy the celebration of Eid ul Azha, Festival of Hemis, Baisakhi – which begins the harvest season, the annual Shikara festival and many others.
Shopping in Kashmir
What's more? While you're busy creating some great memories on this tour, the Kashmiri markets full of ethnic art and craft pieces offer you the chance to bring some memories back home. Here, visitors can choose to buy souvenirs like: handicrafts, pashmina shawls, saffron, hand-woven rugs and much more.
Famous food of Kashmir
After inhaling the aroma of the famous Kashmir dishes: Rogan Josh, Modar Pulav and Matschgand, the greedy side of you will seduce you to prolong your stay longer. However, these are not the only dishes you can let go here. Filled with a range of restaurants, here you can also enjoy dishes, including momos, thukpa, skyu – a traditional Leh dish and sip a cup of butter tea, which is stunning.
Jammu and Kashmir Tourism list all the destinations sought after in the state in which travelers want to escape from the sultry summer. Whether you are planning a romantic date or a long pilgrimage, there are many places that fit your idea of ​​paradise.
Browse our list of Kashmir tour packages and the Kashmir travel guide to help you select the most suitable option.