Tour of Nepal
Program Preview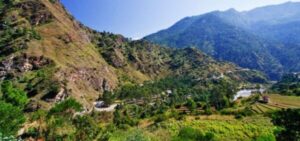 UNESCO Heritage Sites Tour, cultural tour,  Pokhara city tour, visit to Muktinath Temple, Boatingt Phewa lake, Observe  aarati at Pashupatinath Temple, fly to and from Pokhara, Visit to Muktinath Temple, Bhaktapur sightseeing, Changunarayan Temple and many more
DAY 1, Kathmandu – 1300m di altitudine,
Arrival at Tribhuvan International Airport at Kathmandu and meet, assists and transfer to the hotel by our representative. Welcome drinks on arrival and briefing of tour program by one of the representative from Ciao India Tours.
DAY 2, Kathmandu City tour: Patan, Swayambhunath, Pashupatinath and Aarati (B)
After Breakfast start sightseeing in UNESCO heritage sites. Sightseeing.
Patan Durbar Square– which is a distinct place for arts and architecture that reflect on each temple, monument and palace building that were mostly built during the Malla period between 16th, 17th and 18th century,
Syambhunath– A Monkey Temple from where you can see the magnificent views of Kathmandu Valley and tribute to Buddhism.
Pashupatinath Temple, Later we will drive to a famous, sacred Hindu temple dedicated to Pashupatinath is located on the banks of the Bagmati River. This "extensive Hindu temple precinct" is a "sprawling collection of temples, ashrams, images and inscriptions raised over the centuries. Take a tour around the temple until the evening Aarati begins.
Evening 'Aarati' at the banks of Bangmati River on the eastern side of the temple draws people in hordes. This evening rituals with a band singing hymns in praise of god, playing of classical instruments, chanting of Vedic mantras, ringing of bells, burning of incense, and lighting of oil lamps, keep the people spellbound throughout
DAY 3, Drive to Bhaktapur and Changunarayan Temple
Drive to Bhaktapur, the medieval town or the city of the Devotees, preserves medieval arts, architecture, culture, and lifestyle to this date.
Bhaktapur Durbar Square is the best preserved one of the Valley's three Durbar Squares. One is sure to feel like travelling back into the past while walking along the Bhaktapur thoroughfares, squares and streets.
Easy guided walk at Pottery square, where handicrasfts are still made by hand. Traditionally spun and fired clay pots are a fine example of Bhaktapur's thriving craft trades. It's a fascinating process to watch and you can make a clay pot for your own. Later we will make a tour around factory and observe Nepali paper making process and manufacturing a variety of delightful hand crafted paper products – cards, notebooks, books, prints, and so on. In the late evening participate with group of local musician and enjoy singing and playing local instrument with them and later visit to Changunarayan.
Visit Changunarayan Temple, the oldest pagoda style temple which was listed by UNESCO as a world heritage site. It has been constructed in 4th Century. This temple is dedicated to Lord Vishnu in his incarnation as Narayan
DAY 4, Drive to Pokhara via Manakamana Darshan
After breakfast drive to Pokhara for around 6-7 hours via Manakamana Temple. Pokhara is a remarkable place of natural beauty, situated at an altitude of 900m from the sea level and 200km west of Kathmandu valley. The enchanting town has several beautiful lakes and offers stunning panoramic views of Himalayan peaks. The serenity of lakes and the magnificence of the Himalayas rising behind them create an ambience of peace and magic. Check in hotel. Evening enjoy walking along the bank of Phewa Lake, admiring the stunning reflection of the Fish Tail Peak in the blue Phewa Lake waters
DAY 5, Fly Pokhara – Jomsom and Hike to Kagbeni
After early morning breakfast fly to Jomsom. With a view of mountains, hills and forest we reach to Jomsom. It is a town located at an altitude of about 2700m in Mustang District. we hike to Kagbeni for around 3-4 hours. Kagbeni is a settlement that bridges the gap between Lower and Upper Mustang, right at the feet of Muktinath Valley by the River Kali Gandaki. But spiritually, Kagbeni is every bit of a Tibetan village, stuck somewhere in between centuries. There is something irresistible about the windswept barrens of the high Himalayas
DAY 6, Thursday 07 Jan 2021
DAY 6, Hike Kagbeni- Muktinath – Tour of Nepal
After breakfast, drive to Muktinath for around 1.5 hours. Muktinath is an important pilgrimage site for both Hindus and Buddhist. The area hosts a Vishnu temple and a Monastery nearby. Muktinath itself demonstrates the religious harmony in Nepal. Explore Muktinath and it's near by monastery.
DAY 7, Drive to Jomsom. Hike to Dhumba Lake
After breakfast drive back to Jomsom. Hike to an icon and a wonderful day trip. The distance between Dhumba Lake and Jomsom is just 5 km but the driving takes much longer. The travelers who visit the Mustang region prefer to visit this iconic Lake and enjoy its serene beauty. During the tour, the Himalayan views, hills and cliffs, Lake and the breathtaking valley view can be explored. The Lake is located at 3000 meters altitude
DAY 8,Fly Jomsom – Pokhara: 30 minutes flight, Pokhara city tour
After morning breakfast fly back to Pokhara. Check in to Hotel. After rest and refresnment in Hotel. Start half day sightseeing at Bindhyabasini Temple dedicated to Goddess, Bhagawati, and another manifestation of Shati., Gupteshower Cave– popular for the different natural forms made from limestone deposits and Devi's Fall which comes to its gushing best just before disappearing underground. Later you will have one hour boating in Phewa Lake. Evening you will have leisure.
DAY 9, Pokhara-Bandipur – Tour of Nepal
After Breakfast drive to Bandipur which is 148 km away and around 5-6 hrs drive from Kathmandu (depends on traffic). Bandipur is the Newar Cultural Village, situated on a ridge above the highway town of Dumre and presents sightseers with a heavy mix of history, architecture, incredible views, awesome caves and unspoiled landscapes. You can take a view of beautiful chain of mountains Dhaulagiri, Machhapuchhre, Langtang, Manaslu and Ganesh Himal from Tundikhel. Overnight at Bandipur.
The Old Inn Bandipur, a unique boutique hotel has beautifully restored timber & brick traditional Newari Town house. Located in the heart of historic, traffic free flag-stones bazaar, it provides the best views of the spectacular Himalayas. This heritage hotel has preserved the traditional architecture and ambience of the place.
DAY 10, Drive to Chitwan – Tour of Nepal
Early morning explore the temples in Bandipur. After breakfast drive to Chitwan for around 4 hours. After checking in to the hotel and getting refreshed you will be briefed about full nature programs by our naturalist guide. Then we head on for activities. After briefing you will be taken to Tharu village tour. In the evening, dinner with cultural program by ethnic tribal people with their stick dance and tribal drums. Overnight at Chitwan
DAY 11, Chitwan – Tour of Nepal
Wakeup call with cup of hot tea/coffee. After breakfast there will be coach to Narayani river, go for boating across Narayani. An excellent opportunity for bird watching and for seeing the 2 rare species of crocodiles; the Marsh Mugger and the only fish eating Gharial then you will be taken to real nature walk/Jungle walk with different type's vegetation to see many different types of floras and faunas. Before lunch you can take a leisurely relax little while. After lunch(in National park) go for Jeep safari, an excellent opportunity to see four different kinds of deer, rhinoceros, monkeys etc. You will also encounter many other smaller mammals that have made Chitwan their home, Elephant briefing in National park. Evening Tharu Cultural Dance Show. Overnight at Chitwan.
DAY 12, Drive back to Kathmandu – Tour of Nepal
 Evening Rickshaw ride at local traditional market Wake up call with hot Coffee/tea. After breakfast drive back to Kathmandu for around 6 hours (depends on traffic). Check in hotel. You will offer for the rest and refreshment in hotel.
Later experience and discover Kathmandu and its culture like a local on Rickshaw ride. Our guide will meet you to begin your rickshaw ride tour through the busy streets of the Thamel area. We will pass through handicrafts shops like pashmina shawls, Nepali carpets etc and merge onto a narrow alley full of local shop called Ason Bazaar, a popular vegetable and spice market and the oldest in Kathmandu, around 1000 years old and finally arrive at Durbar Square, filled with centuries-old temples, palaces and shrines that are sure to enchant you. Walk the square on foot and our guide will take you to the house of Living Goddess, Hanuman Dhoka Palace and you will also explore or hang out in one of the hippie-era shops on Freak Street. After your time here we will ride back to hotel on Rickshaw by the way of Indrachowk where you can drink a cold and fresh Lassi
DAY 13, Departure
Approximately 3 hours before your scheduled flight a representative from Aarya Village Travel will transfer you to the airport for final departure to your home country.